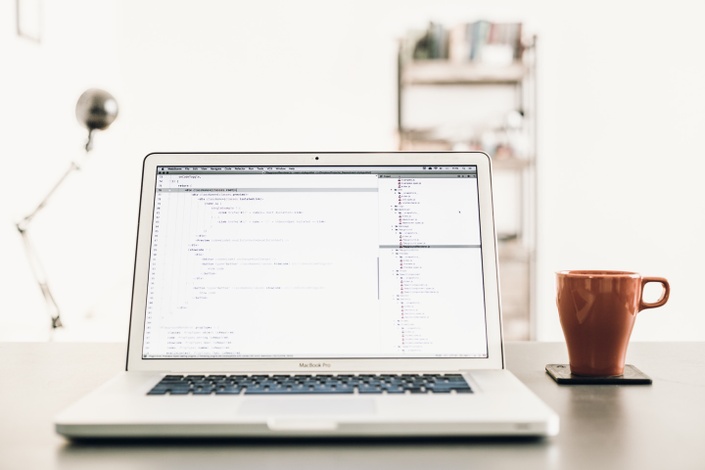 Service Provider: Making it Matter with Micro-Interventions
Simple Tools for Service Providers To Support Ourselves and Others in Stressful Times
Enroll in Course
What Is This Course?
This is a 2 hour course completed over a week or more that is designed to provide a practical and effective approach to supporting individuals experiencing loneliness, stress, and mental health and substance-use struggles (including suicidal thoughts). Micro-interventions are brief, evidence-based strategies designed to provide immediate support. Maybe more importantly, this course is about improving our own ability to cope more effectively with stress and to manage our important relationships. This course is intended to support the implementation of Zero Suicide in health and behavioral healthcare systems, particularly the Engage and Treat elements. There is a companion course for community members who are not providing services: http://bit.ly/CommunityCourse.
---
Training Schedule & Course Description
The course includes practical strategies to be applied to everyday personal and work life. The course takes at minimum a week to complete to allow for independent work involving practice of the strategies (two Practice Assignments). You will have one month to complete the course once initiated. After completing the online course content, and once you have practiced these strategies independently, you are eligible to complete the final piece of the course. The documentation of your independent participation will make you eligible for your Course Certificate.
Best Online Experience

Please use Google Chrome or Mozilla Firefox instead of Internet Explorer for best course experience. See FAQ for more info.
---
Who Should Participate?
Healthcare providers in inpatient, outpatient, crisis and community health, including Nursing (RN, LPN, MA, CNA); Therapists (e.g., Marriage & Family Therapists, Mental Health Counselors, Psychologists, Psychiatrists, Social Workers); Providers (NP: ARNP or DNP, PA, MD, DO, ND), Peer Support Specialists, Crisis Response and other relevant health/behavioral health care staff. You do not have to be a service provider. Those who struggle with mental health and substances, and their loved ones, are also welcome to take the course.
---
Objectives
At the end of this course, participants will be able to:
Name the Four Categories of Micro-Interventions
Differentiate DBT Skills introduced (e.g., Opposite Action or Paced Breathing)
Explain the utility of "storytelling" (aka social modeling) in brief-interventions
Apply Do It Now strategies to increase likelihood of others acquiring new behaviors
Recall guidance for creating Caring Contacts
Describe the Biosocial Theory of Emotion Dysregulation (Stress Model)
Identify statements of hope and change statements considered to be Linking Statement
Teach the Stop, Drop, and Roll for managing being "On Fire" emotionally
Completion Requirements
Students are asked to complete the online course and associated independent practice exercises, as well as complete a Final Exam and Course Evaluation with attendance attestation. As part of participation you also agree to complete a 1-month and 3-month follow-up assessment.
---
Continuing Medical Education Credits
Update Quarter 1, 2023: Currently pursuing CME credit options. Free certificate available.
Continuing Education Credit
All students who successfully complete the course will receive a free certificate of participation (select "Free" registration option). You have the option purchase two official continuing education hours ($50, "Paid" registration option). Specific American counties (e.g. St. Louis, Grays Harbor, Marion), Tribal health systems, and others may be eligible for free credits (select "Pre-Paid" registration option to see details).
Types of continuing education available:
Continuing Medical Education Hours (CMEs)

Continuing Education Contact Hours (National Association of Social Workers; NASW)
Are CMEs Useful to Me?
Continuing education hours are required for many professions. Continuing Medical Education hours (or CMEs) are one type of continuing education hour. They have been certified to meet certain high standards in the field of healthcare.
While CME standards are specific to medical doctors and continuing education rules vary by state, other healthcare profession licensing bodies tend to accept CME hours because they have high quality controls. For example, in Washington State up to 50% of psychologists' required hours can be of the CME type.
This activity has been planned and implemented in accordance with the accreditation requirements and policies of the Wisconsin Medical Society through the joint providership of MetaStar, Inc. and Ursula Whiteside, LLC. MetaStar, Inc. is accredited by the Wisconsin Medical Society to provide continuing medical education for physicians.
MetaStar, Inc. designates this activity for a maximum of 2.00 AMA PRA Category 1 CreditsTM. Physicians should claim only the credit commensurate with the extent of their participation in the activity.
NASW Credit for Social Workers

This program is approved by the National Association of Social Workers (Approval # 886397036-6711) for 2 continuing education contact hours.
Note: Participants are responsible for determining if the continuing education credits offered will meet the specific continuing education credit requirements of their licensing and / or certification Board. Requirements vary by state and by profession.
Most states accept NASW-certified social workers. Please see this list of states that accept NASW hours.

---
Quality Improvement and Research
As part of this course your data will be used to inform course improvements. Your de-identified data may be used for research purposes (i.e. to evaluate the impact of the training). Data Examples: surveys results, engagement and participation descriptives, and demographic information
Course Curriculum
Welcome and Introduction
Available in days
days after you enroll
Part 1: What Does Storytelling Have to Do With Suicide Prevention?
Available in days
days after you enroll
Part 1: The Stress Model Makes the Experience Make Sense
Available in days
days after you enroll
Frequently Asked Questions
Technology Challenges?
Copy & paste: https://training.ursulawhiteside.org/courses/micro-interventions/lectures/14820994
Login Tips: Get logged out, but already registered?
Does it seem like you need to make a new account? This can happen if you use a new browser or computer. Don't re-register. Select "Login" or "My Courses" in the top right corner.
Login Tip: Do I "Log Into Teachable"?
If asked to "Login", ignore "Log In with Teachable". Weird, I know.
Login Tip: Forget password? Request it to be reset.
The email will be titled "Reset Password Instructions" (check your junk mail if you can't find it).
Missing Lectures: Lectures Not Visible?
Some lectures may not yet be available (Part 2, Part 3). Return when indicated days have elapsed. After Course Registration Part 1 is available immediately Part 2 is available 3 days later Part 3 is available 6 days after registration. This allows time for Practice Assignments.
Tech Tip: I'm hung up and can't progress (or can't see a quiz or video), but it's not because Part 2 or 3 are not yet available (see above).
The online course platform doesn't love Internet Explorer. It does love Chrome. One in 75 people get trapped in the course, usually around a quiz. Restart computer and internet browser and log in. If this doesn't work try again the next day and/or install Chrome or Mozilla Firefox. Chrome internet browser from Google works 100%.
Your Instructor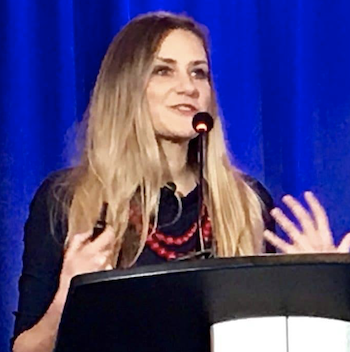 Dr. Ursula Whiteside is a licensed clinical psychologist, CEO of NowMattersNow.org and Clinical Faculty at the University of Washington. As a researcher, she has been awarded grants from the National Institute of Mental Health (NIMH) and the American Foundation for Suicide Prevention. NowMattersNow.org is a website she developed with colleagues that includes skills for managing suicidal thoughts based on Dialectical Behavior Therapy (DBT) and paired with Lived Experience stories.
Clinically, she began her training with Dr. Marsha Linehan in 1999 and later served as a DBT-adherent research therapist on a NIMH-funded clinical trial led by Dr. Linehan. Dr. Whiteside is a group and individual certified DBT clinician. Now, she treats high-risk suicidal clients in her small private practice in Seattle using DBT and caring contacts.
Dr. Whiteside is national faculty for the Zero Suicide initiative, a practical approach to suicide prevention in health care and behavioral healthcare systems. This program was recently described by NPR on a segment titled "What Happens If You Try to Prevent Every Single Suicide?" Dr. Whiteside serves on the faculty of the National Action Alliance Zero Suicide Academy. She is also a founding board member of United Suicide Survivors International.
As a person with Lived Experience, she strives to decrease the gap between "us and them" and to ensure that the voices of those who have been there are included in all relevant conversations: nothing about us without us.